Customize solar power equipment according to customer requirements
Application:
small households, especially remote rural areas, plateaus, hilltops, islands, pastoral areas, border posts, etc., away from the power grid or power grid underdeveloped areas , etc .
System components :
solar panel, solar controller, battery, off-grid inverter, solar bracket/wire, etc .
Characteristic advantage:

1) Self-produced and self-used power supply, no need to merge into the power grid, effectively solve the basic living electricity supply for military and civilian areas without electricity;
2) Household off-grid power generation system can also be used as emergency power generation equipment in unstable areas to enhance power safety.
Wiring Diagram: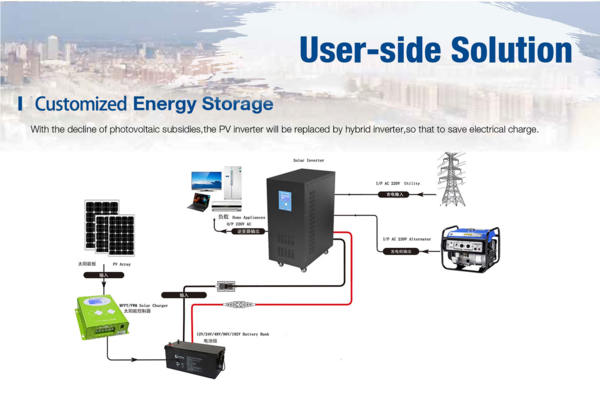 Case study: